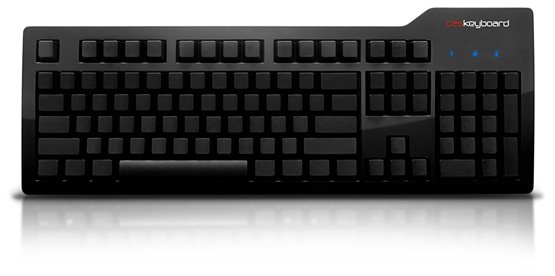 Let me start this by saying I love my Apple keyboards. From the full size wired to the smaller wireless bluetooth ones. They have always done well and the designs have constantly improved. The smaller sized wireless bluetooth has served me well for almost a year. I was happy switching the batteries out every few weeks and enjoying the wireless freedom it gave me. Until one day I typed on a coworkers keyboard. It was a full sized tactile gaming keyboard from Razer. Typing suddenly became much more fun, and responsive.
When most of the day revolves around banging a keyboard to death you want to to make sure you have the right keyboard. I settled on a Das Keyboard Ultimate. Blank keys encase Cherry MX Blue switches. Clicky.
Check out all I have to say about it.
---
Far more then I enjoyed the puck shaped mouse. Shudder. ↩︎