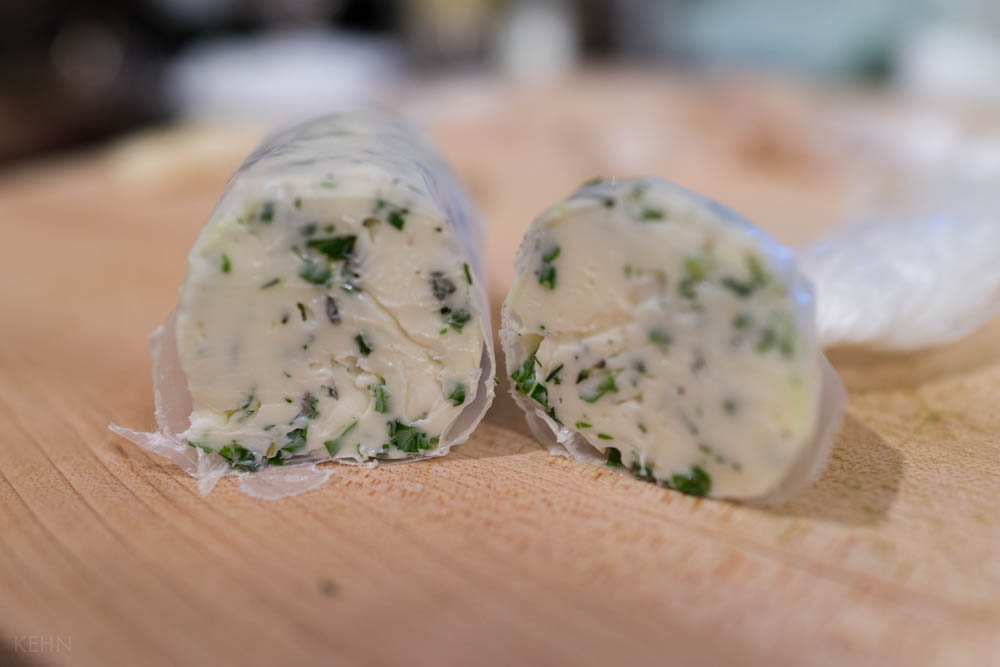 Beurre Maître d'Hôtel—more simply called herb butter—is a compound butter often used to finish off a steak. I made both the butter and the steak last Sunday so let's explore the butter portion first.
Step 1: Herbs
Assemble your herbs. I used Parsley, Chive, Thyme, Basil, and Dill, but you can change those up as you like.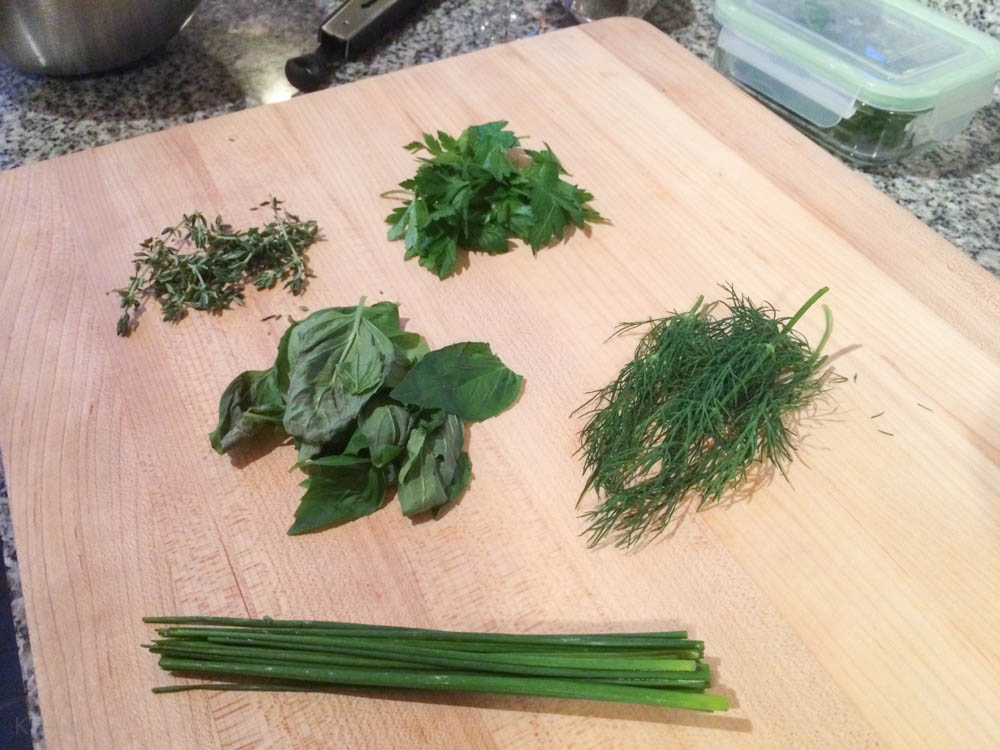 Finely chop all the herbs.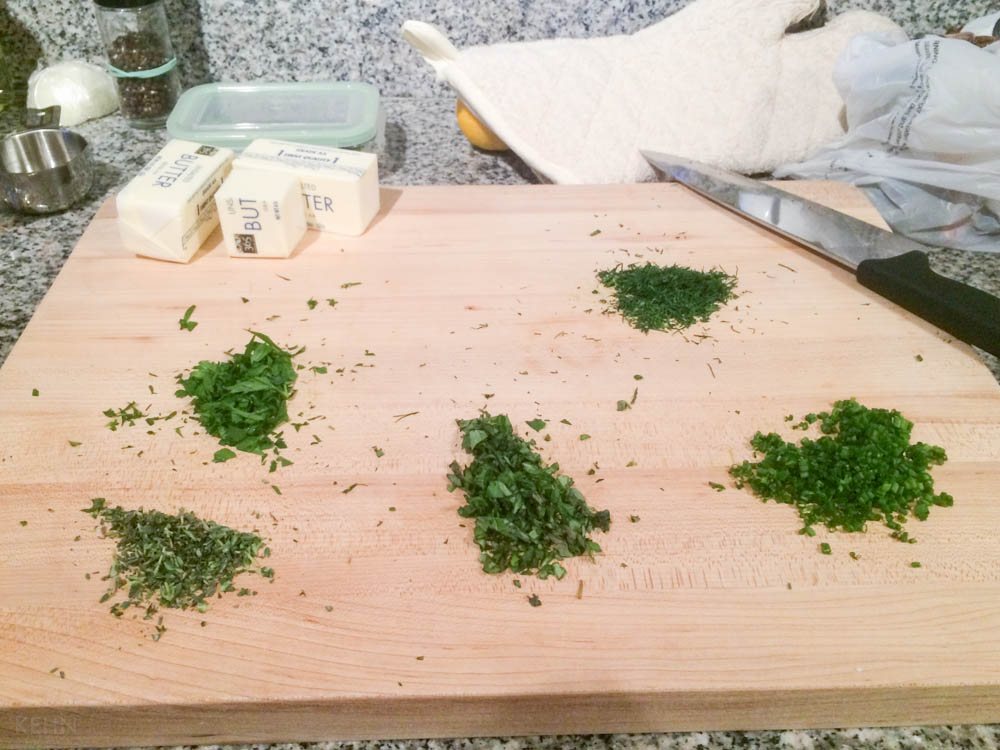 Step 2: Mash
Take the slightly soft butter and mash the herbs into it. I used a potato masher, you can use a fork, spoon, or similar instrument to do the mixing.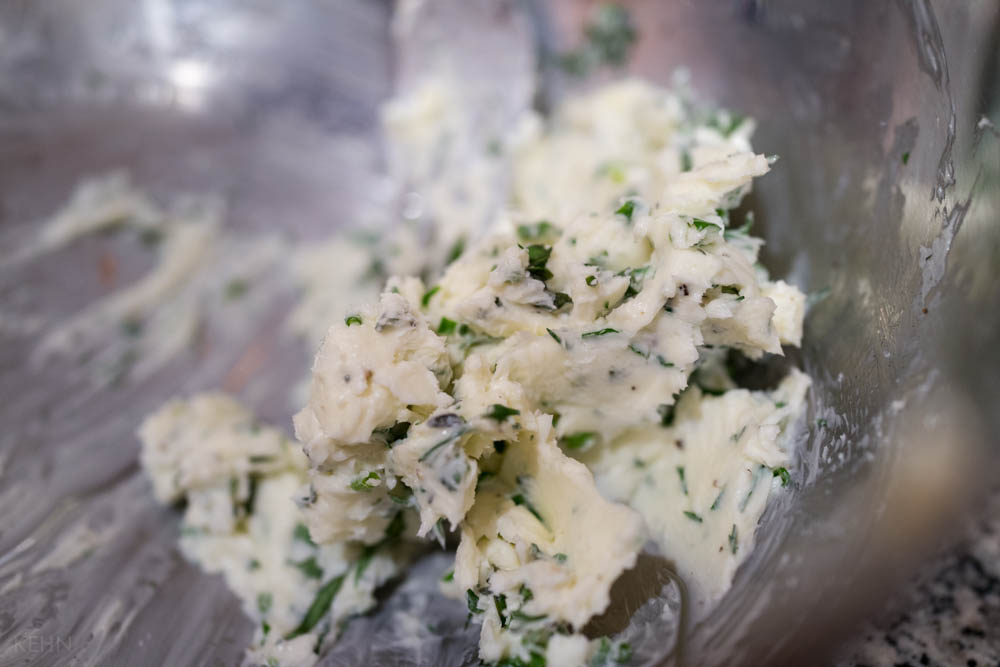 Step 3: Roll
After the butter is well mixed, lay out a length of waxed paper and place a dollop of the butter/herb right in the center.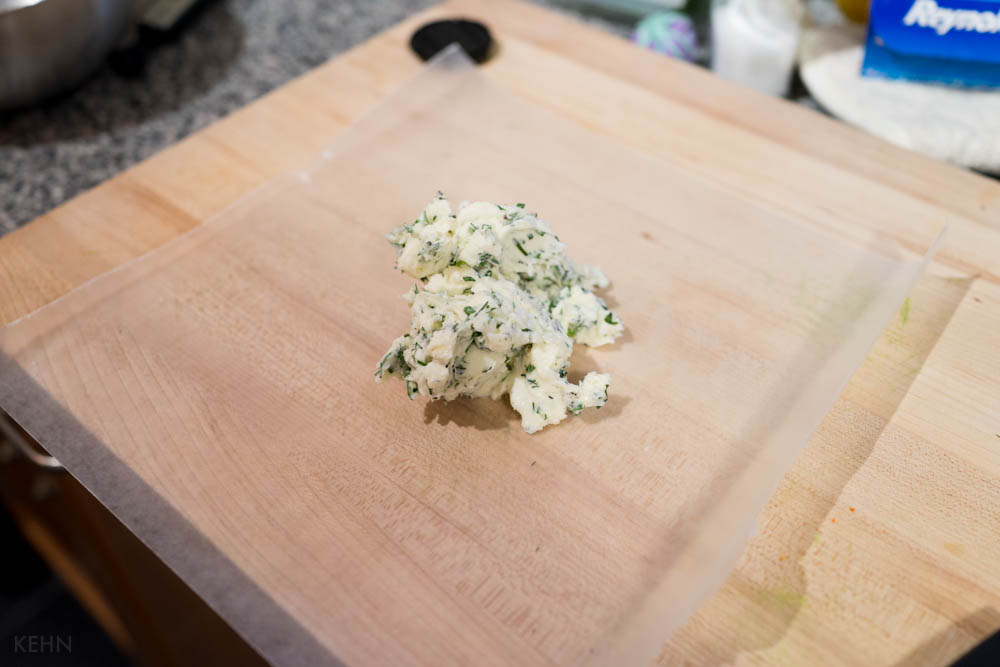 Treat the waxed paper as a tortilla and roll it together.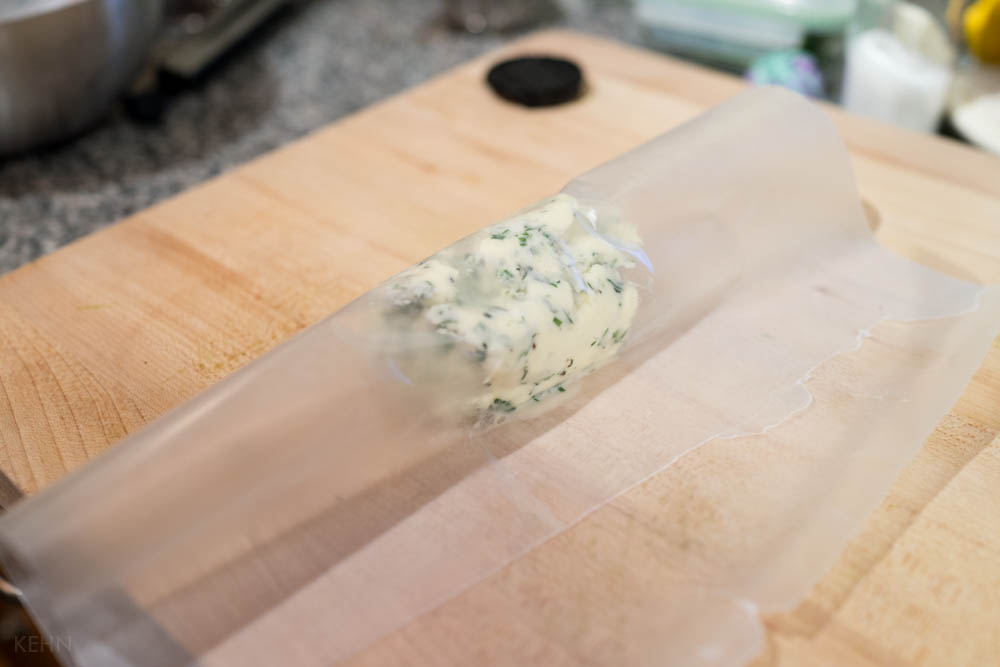 Twist the ends to shape and seal the ends. I used a rubber band to hold them together.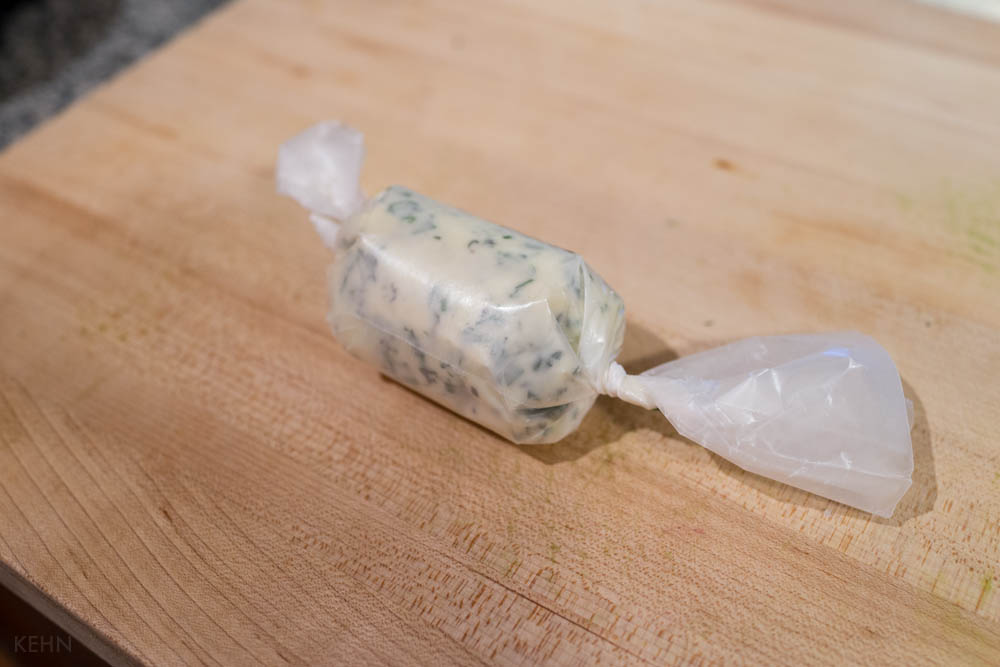 Put the rolls in a fridge to chill.
Up next: Perfect Ribeye Steaks.